Corbellic Expressionism 16x20 Vintage Hollywood 1950s Large Canvas Vintage Art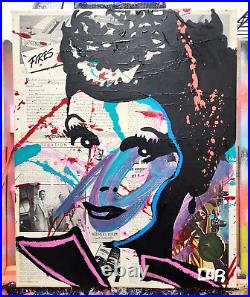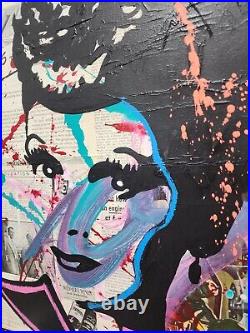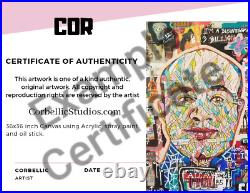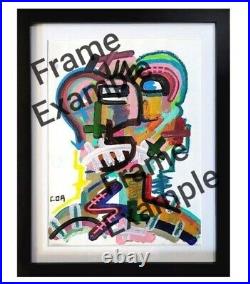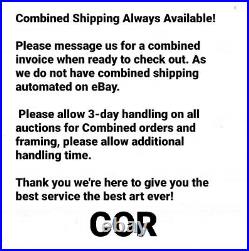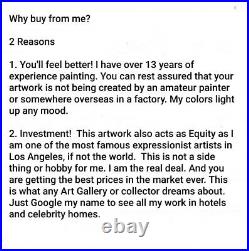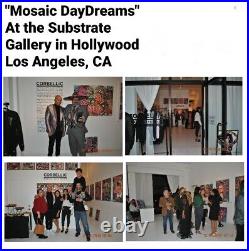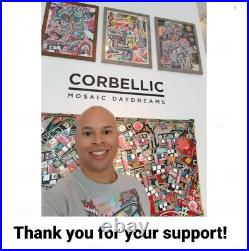 Please look at multiple pictures I added in this listing to show you the best idea of colors and details with your painting. I do this because pictures never do justice and colors could be slightly different than walking into an Art Gallery. A One-Of-A-kind Handmade Original Painting by Contemporary Artist CORBELLIC; ME. This Painting is NOT framed. See Example Photo and send me a message if interested.
A large segment of my work is historically inspired, using sections of magazines from the 40s to 60s. I profoundly believe deep, intuitive understanding is the result of my work. This is a one-of-a-kind Original Handmade Painting Direct from me. There is only this ONE painting in the world. Contact me for available sizes to get a quote.
Please message me to combine Your Paintings. DESERVING OF A HIGH-END HOME, OFFICE OR HOTEL LOBBY! MATERIAL: 20 x 16 Inch Stretched Canvas. MEDIUM: Acrylic, Spray Paint, Oil and Pastel. PAINTING INCLUDES: MY HEART AND SOUL, BLOOD, SWEAT AND TEARS!!
PLUS A SIGNED CERTIFICATE OF AUTHENTICITY. TEXTURAL, BEAUTIFUL, HIGH-END FINE ART! ALL OF MY WORK COMES WITH A SIGNED CERTIFICATE OF AUTHENTICITY. THANK YOU FOR VIEWING MY WORK! THIS IS A HANDMADE ORIGINAL PAINTING.
Please feel free to research all the galleries and businesses I have provided art to over the years. THIS IS HOW WE TOGETHER CREATE ART THAT IS NOT ONLY ENJOYABLE DAY-TO-DAY, BUT ALSO MAKES FOR A WISE LONG-TERM INVESTMENT. We are forced to live in a chaotic world, when we all, in fact, thrive in harmony. My paintings demonstrate that harmony pre-exists within the chaos itself, and that peace can prevail. Art makes it a reality. Art is a vehicle for human evolution, which acts as a gateway between what was and what will be, bringing the ancestral fears and conquests to the surface of the minds, and segueing it with the digital age. My paintings are the interconnected pieces of a poem, woven with the yarn of our human experience. They tell the tale of who we are.