Framed Original Vintage Oil Painting Mountain Scene 24 X 19 J. Macduff Signed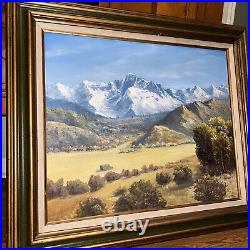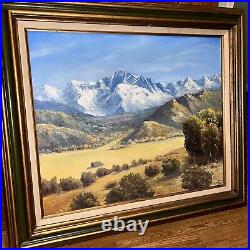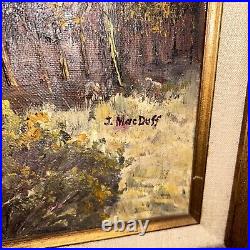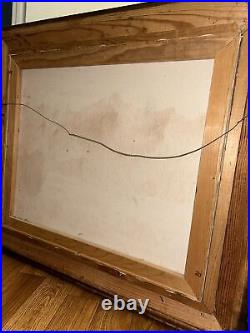 This is a stunning vintage oil painting that features a beautiful landscape mountain scene. The painting is signed by J. Macduff and is an original piece.
It is framed and measures 24" x 19", making it a medium-sized painting that would be perfect for any art collection. The painting was made on canvas panel using oil painting techniques. It is a traditional style painting that depicts a serene mountain landscape.
The painting is in excellent condition and would make a great addition to any home or office.