Keith Haring Painting on Vintage Unique Canvas SIGNED NYC POP SHOP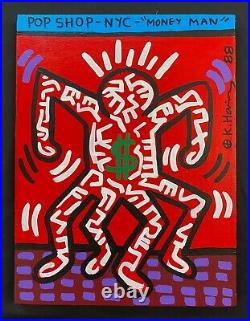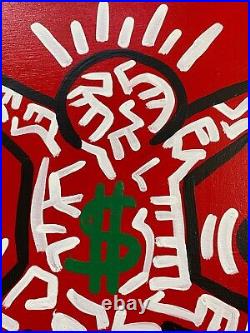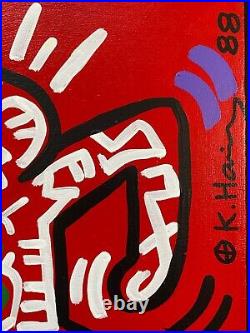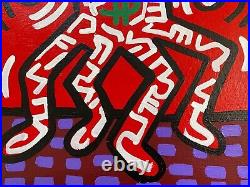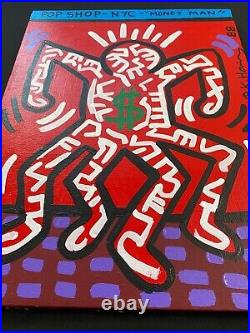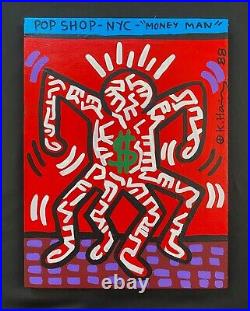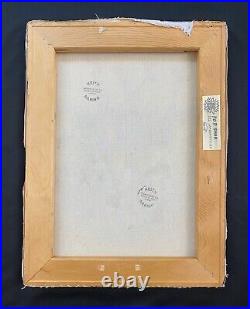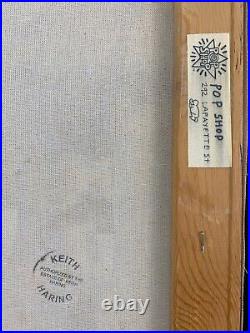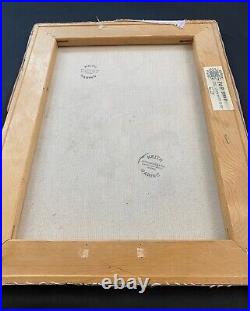 Keith Haring Painting on Rare Unique vintage Canvas. THIS IS NOT A PRINT OF ANY KIND. Size : 16 x 12 inches on canvas. The painting has minor wear from time but over all condition is good.
The painting was acquired from a estate sale and will enhance any art collection. It does not come with any paper work verifying its authenticity.
If you have any questions please ask.