Vintage 1966 Luann Hume Original Abstract Pastel Floral Painting Signed & Framed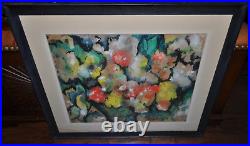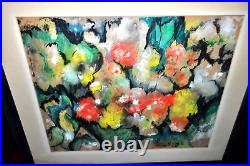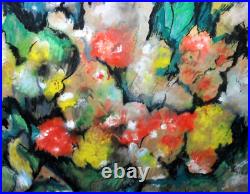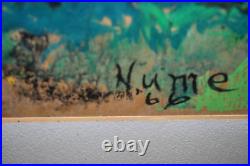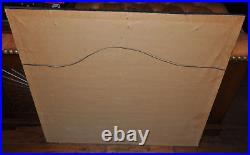 Beautiful Vintage 1966 Luann Hume Original Abstract Floral Pastel Painting. Frame measures 24" x 31". Painting measures 18" x 23". This is a rare original pastel painting by Luann Hume, of Kennebunkport Maine.
This beautiful painting is in excellent condition. Matting has some light water stains. Luann Hume painted her whole life. When she was three, her mother noticed Luann sketching with any writing instrument she could get her hands on. Hume has been a leader in the arts community of the central Mass area for many years.
She joined the Leominster Art Association at its founding in 1964. She was a member of many different arts organizations, including Maine Women in the Arts, the Princeton Arts Society, and the Pastel Society of America. Hume lived and worked in Maine from about 1993 to 2013, residing in the town of Wells, but painted for a diverse audience in the seaside resort of Kennebunkport. Hume had an art gallery in Kennebunk. Among her professional affiliations are the Maine Women in the Arts, Kennebunkport; York Art Association, York; Art Guild of the Kennebunks, Pastel Painters of Maine and the Oil Pastel Society of Maine.
Her work has received national and international attention, and she was most recently the recipient of the Jay York Award in the seventh annual International Pastel Show. The artist's work was displayed in venues, such as the Boulder Art Gallery in Fitchburg and the Richard Whitney Galleries in Wells, Maine. Luann Hume is no longer painting and lives in Fitchburg, MA.