Vintage Framed Nautical Oil On Canvas Light House Sail Boats Angry Sea Signed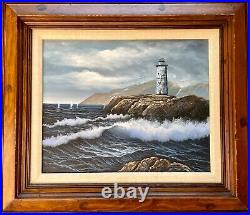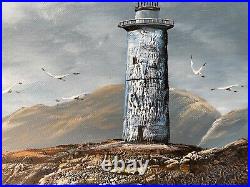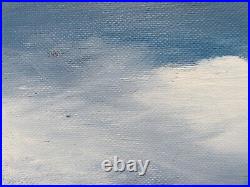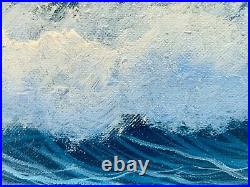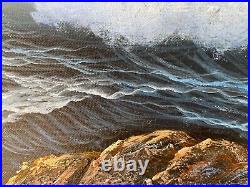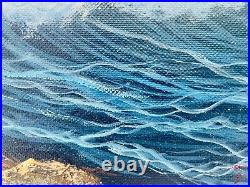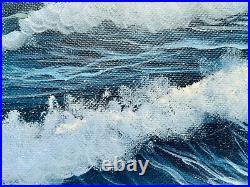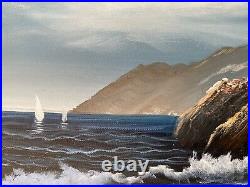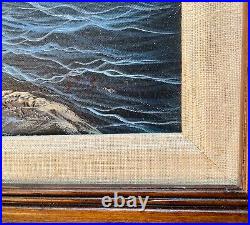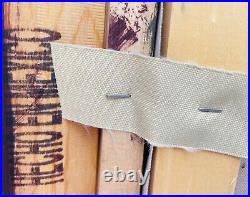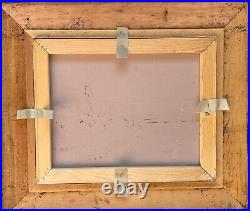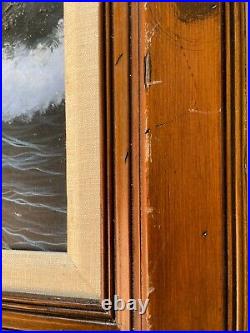 Beautiful Vintage Framed Oil Painting On Canvas of a Light House, Rocks, Stormy Sea, Mountains and Soaring Sea Gulls. This painting is full of movement as the artist captures the mood of the day and the full force of angry sea as it batters the rocks. The light house stands as a tall sentinel above it all while sunlight lightly brushes the rocks on which it stands and sea gulls soar above and three boats sail in becalmed water a distance from the rocks.
The artist applied the paint smoothly on the calm background and created texure and movement in foreground by applying quick strokes with a pallet knife. The oil is in excellent condition. Solid wood frame has a few nicks in corner. Solid Wood Frame is 24.5 in High, 28.5 in Long, 2 in Wide.
Canvas stretched on wood frame is 20 in by 16 in. Weight Framed 5 lbs 8 oz.