Vintage Turner Signed Large Glass Framed Painting 30 X 36 Mid Century Modern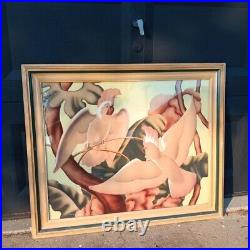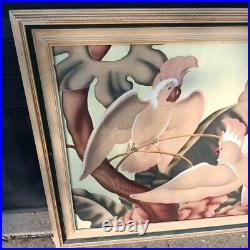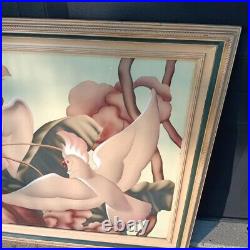 This vintage large painting by Turner is a rare piece that any art collector would love to have. The artwork measures 30 inches in height and 36 inches in length with a width of 2 inches. It features a nature theme with birds as the main subject, painted with modernist style and post-war period. The painting is handmade using glass and canvas as the material, and it comes with a framed display. It is signed by Turner, making it an original artwork and a valuable addition to any art collection.
This piece is perfect for those who appreciate fine art and are looking for a unique and beautiful piece for their home or office. It's in great shape with only slight imperfections around the original frame.